ARCHILAND "MALDIVES CORAL GATE" HAS BEEN SHORTLISTED IN THE INTERNATIONAL COMPETITION
In March 2018, Beijing Urban Construction Group Co., Ltd. organized a competition for Maldives Airport Economic Zone with 19 design companies participated in. "Maldives Coral Gate" designed by Archiland and H&Q won the second prize.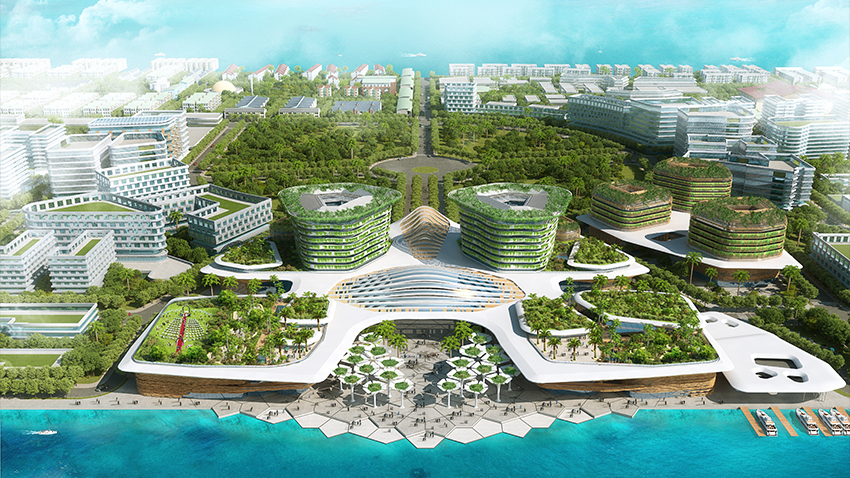 In 1997, the Maldives Government decided to start an expansion project of capital Male. They decided to reclaim land from the sea at Hulhumalé where the Maldives Airport is located. Then gradually move political, economic and cultural centers of the Maldives to the new island.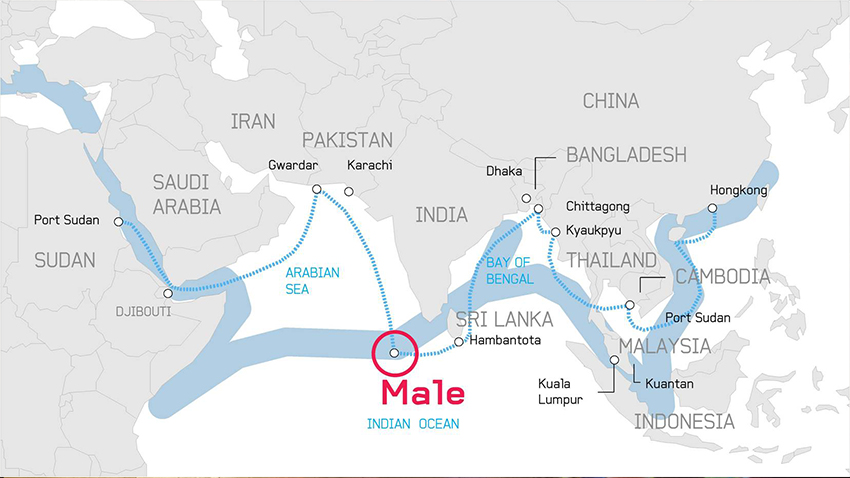 The first phase covers an area of 188 hectares and the second phase covers an area of 240 hectares. It is estimated to transfer 60,000 residents within 15 years. Population is expected to reach 153,000 in 40 years. Living at a country under severe climate threat and population pressure, people of the Maldives place their hope for an ecological livable city on Hulhumalé.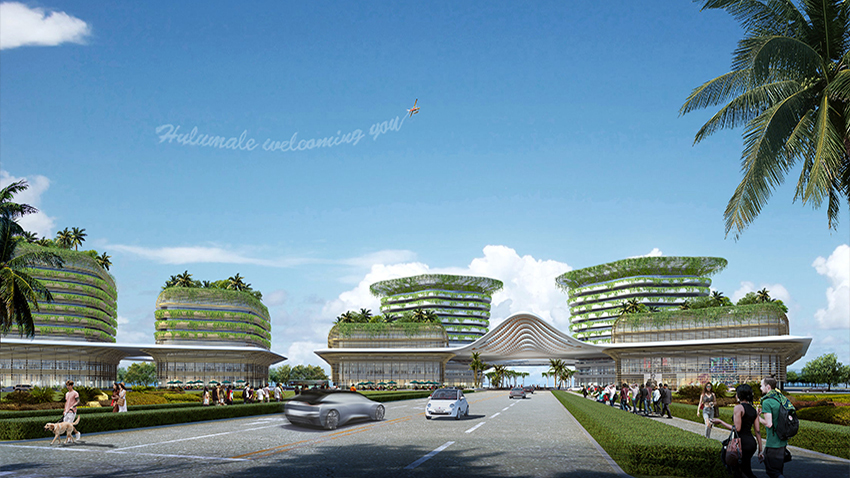 The "Maldives Coral Gate" project was designed by ARCHILAND and H&Q. Located at the core area and main axis of Phase one, on the ocean side of the originally planned National Convention & Exhibition Center and National Library, it is the window of Hulhumalé.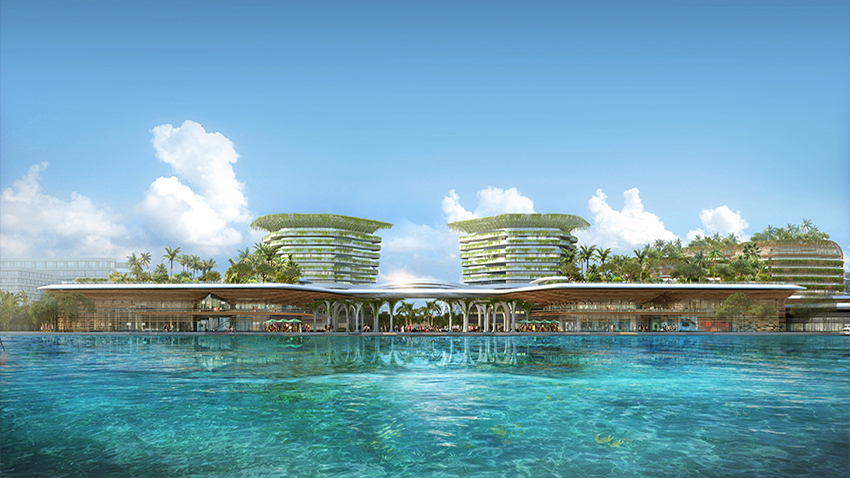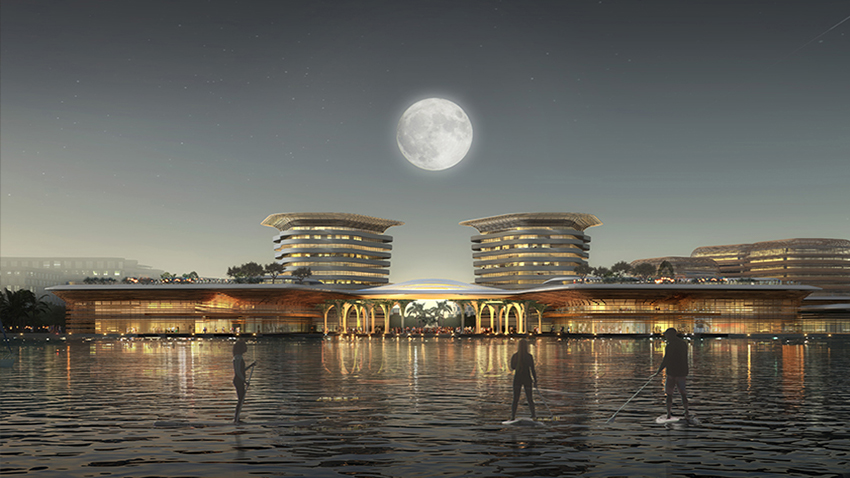 The design conducted under three design strategies: form, culture and sustainability. In terms of urban form and nature, we regenerate the microenvironment through inclusive landscape design, and add strong geometric scene to reflect design elements of marine environment. In terms of culture, we help to develop tourism and trade with local characteristic and unique customs. In terms of sustainability, we provide green and sustainable solutions, use green passive design to adapt to local climate, and implement the concept of sustainable development into details.