ARCHILAND WON THE DESIGN RIGHT OF THE GROUND AND ELEVATED STATION OF POVERTY ALLEVIATION PROJECT
Recently, the concept design of the Ground and Elevated Station of Poverty Alleviation Project (Hereinafter referred to as "the Project") has been officially approved and announced. ARCHILAND has successfully won the design right of this Project.
The Project is located in the low and middle mountains of the Longmenshan Mountain, a transitional section between the Tibet Plateau and Sichuan Basin, with steep terrain and large fluctuations. The total length of the line is around 124.53km, starting near the Dujiangyan Station of the Chengdu-Dujiangyan High-speed Railway, passing Hongkou, Longchi, Yingxiu, Gengda and Wolong, and ending at Siguniang Town, Xiaojin County, Aba Prefecture. The geographic and geomorphic features have changed greatly along the line with a vertical elevation of nearly 4000 meters, and rich natural and ecological landscape and cultural resources.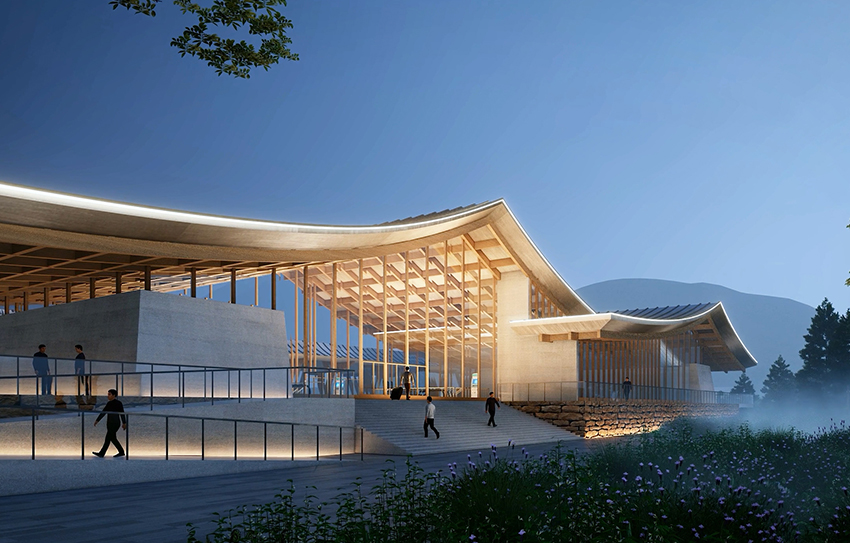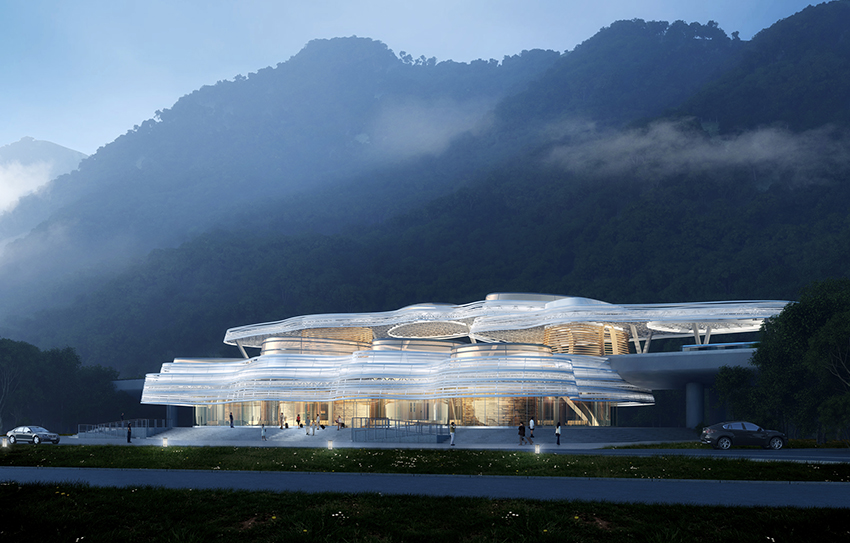 The design of the Project is mainly based on the unique geographic and geomorphic conditions and focuses on the localized design of the architecture form. We make use of the rich landscape resources to connect the city with nature. Through mutual penetration with the surrounding environment, we aim to create a complex architectural space to experience the landscape from a multi-dimensional perspective. Meanwhile, through the sustainable near zero-carbon design, the Project creates a scene of coexistence between nature and humanity. In the future, the line will connect famous scenic spots, such as Dujiangyan, Qingchengshan Mountain, Wolong and Siguniangshan Mountain, to promote economic development along the line and create a new model for the integration of tourism and traffic.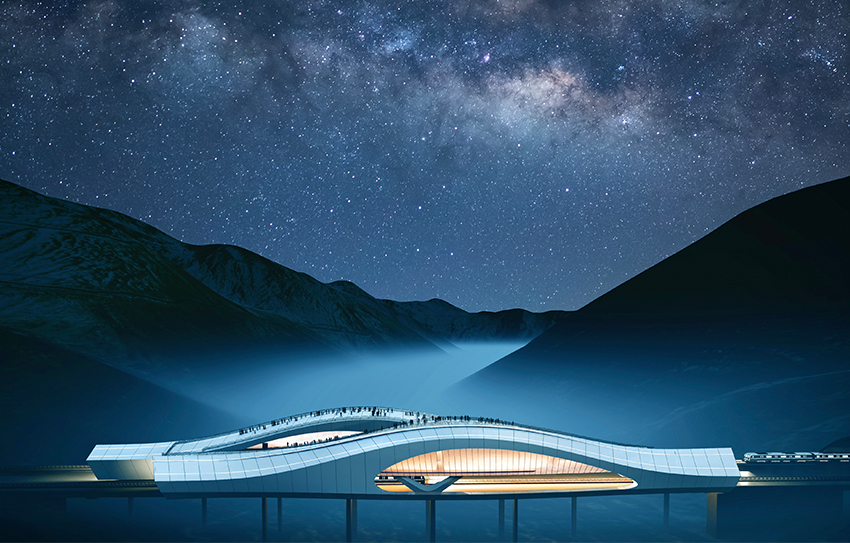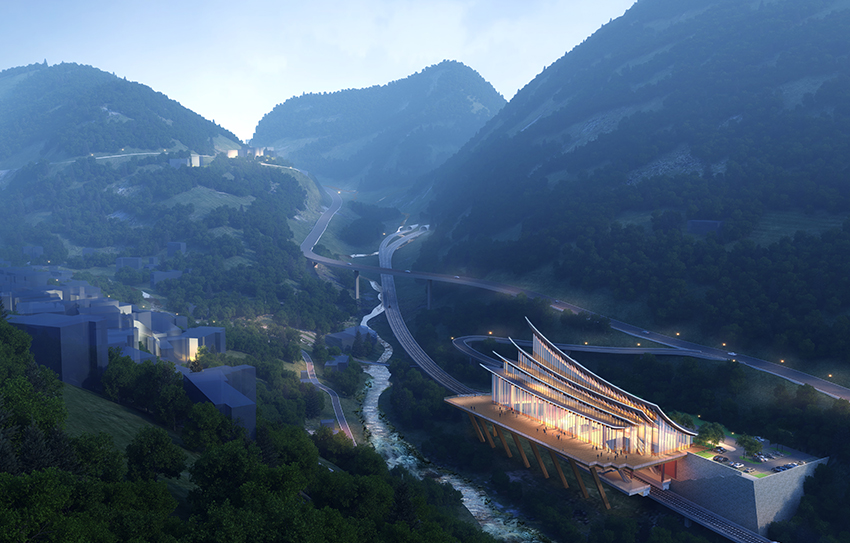 *The final scheme is based on the actual government approval, and the above drawings are the expression of intention.